Fluid Dispensing Systems
GPD Global Celebrates Dual Anniversary
GRAND JUNCTION, CO ― ― GPD Global, a manufacturer of precision fluid dispensing systems for high-volume 24/7, low-volume/high-mix and R&D production, recently surpassed the one year milestone for the introduction of its PCD pump technology in conjunction with its 26th year of operation.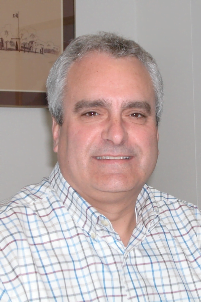 Since its acquisition in 1985, GPD Global has been committed to offering premium service to its customers with sales and customer support affiliates located throughout the world, including: North America, South America, Europe, the Middle East, and Asia-Pacific.
"With the one year milestone of our PCD continuously volumetric dispensing technology, we are extremely pleased with the results and the groundwork that has been laid for future growth. As we enter our 27th year in business, I'm particularly proud of the high level of service, support and dispensing solutions the dedicated team of GPD employees and our affiliates continues to provide our customers," commented Sven Wedekin, Vice President/General Manager.
We plan to continue placing an even greater emphasis on assisting customers with dispense development to overcome difficult process challenges. The company will continue to roll-out its award-winning Positive Cavity Displacement (PCD) Dispensing, providing reliable cost-effective solutions.
We are an international, state-of-the-art equipment supplier for a multitude of fluid dispensing solutions including PCB assembly, semiconductor packaging, telecommunications, consumer electronics and medical device manufacturing. The company designs and manufactures a wide variety of Automatic Fluid Dispense Systems, SMT Cover Tape Peel Testers and Component Prep equipment for thru-hole applications.
Through dedicated employees, GPD Global provides advanced levels of quality technology and customer support for all of its products. GPD Global manufactures robust, dependable, low maintenance equipment designed and built to produce the highest levels of precision and repeatability.