Thermal Interface Material (TIM) Dispensing for Consumer Products
Case Study
In one of our Consumer Electronics projects, a leader of networking technologies requested to test dispensing performance of a thermally conductive material, Fujipoly Sarcon SPG-50A. This material improves heat dissipation for higher frequency applications and reduces the negative effects of thermal resistance under heat, cold, humid, and thermal shock conditions. The customer's goal was to dispense a 1mm diameter dot with acceptable speed and consistency.
Recommended Dispensing Process:
A tabletop dispensing system, Island Series equipped with a precision auger dispensing pump, 186 16Pitch relieved deep groove Auger was chosen for this highly viscos material. The application specialist chose to use a Luer adapter for 18G S-type nozzles to reduce pressure and to control the material flow rate. The precision auger pump coupled with high pressure fluid control (FPC) keeps the dispensing in an optimal zone. FPC monitors and adjusts the pressure of fluid entering the pump, regardless of fluid reservoir level. Real time control in milliseconds also compensates for variations in fluid volume.
Using the High Pressure FPC configuration, the incoming air is amplified 2x and the system was able to consistently control the fluid flow. A one second delay was added after the pump stopped to assist with surface adhesion.
Dispense Parameters:
The information table below displays the key process parameters utilized with the initial testing.
| | |
| --- | --- |
| Pump | Precision Auger with High Pressure FPC |
| Auger | 186 16P Relieved Standard Groove |
| Nozzle | 18G S-Type (0.864mm ID) |
| Material | Fujipoly Sarcon SPG-50A |
| FPC Pressure | 15psi |
| Resulting Syringe Pressure | 60-70psi (peaked at 90psi) |
| Pump Speed | 100 deg/sec |
| Dot Dispense Time | 0.2 sec |
| Pump Reverse | None |
| Dwell for Dot Adhesion | One second |
Conclusions: Thermal Interface Material (TIM) Dispensing for Consumer Products
The High Pressure FPC system coupled with the Precision Auger pump was able to consistently dispense two full syringes without interruption.
The 18G S-Type nozzle was successful in achieving a 1mm dot diameter with the required volume with the throughput required.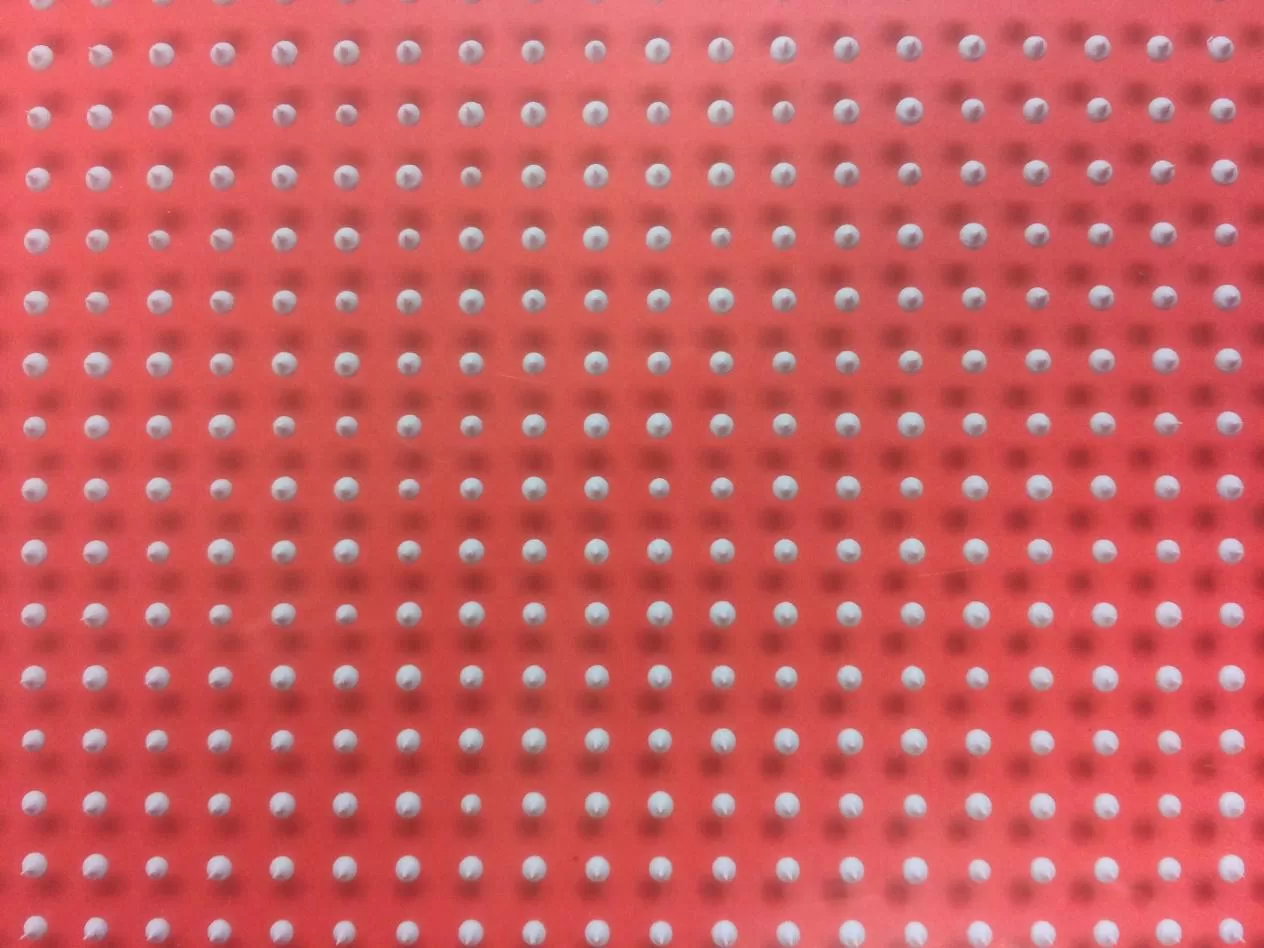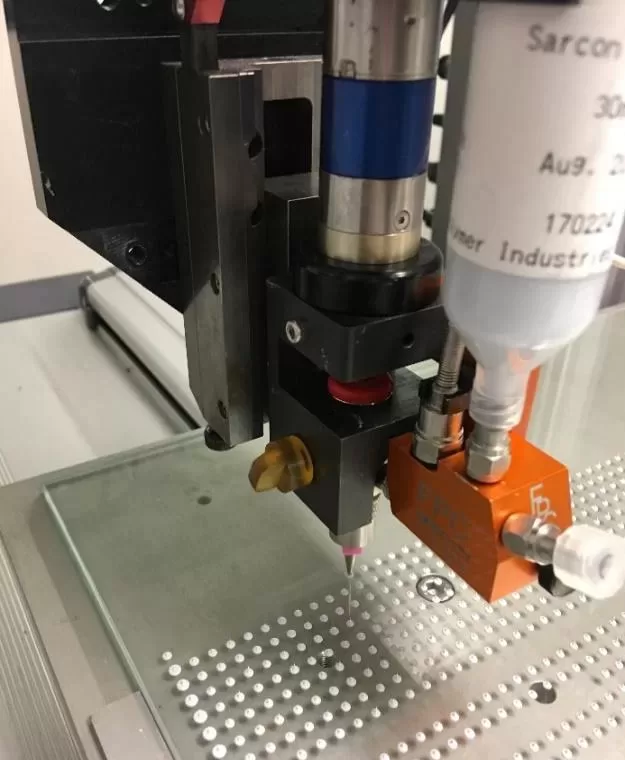 Final Dispensing Equipment Recommendation:
GPD Global offers dispensing system customization and in-house application evaluations with our customers. Call 1.970.245.0408 or email request@gpd-global.com.